j F Y in In Evidenza
TREES AND URBAN AREAS: WHAT BENEFIT FOR ENVIRONMENT AND CLIMATE? A specific tool to clarify: SpeciFind
By filling out the form on the web page I-AMICA (SPECIFIND, http://www.i-amica.it/i-amica/?page_id=2464) and specifying your interests, you can launch the search for woody plants from which they get more benefits, also according to a specific locations.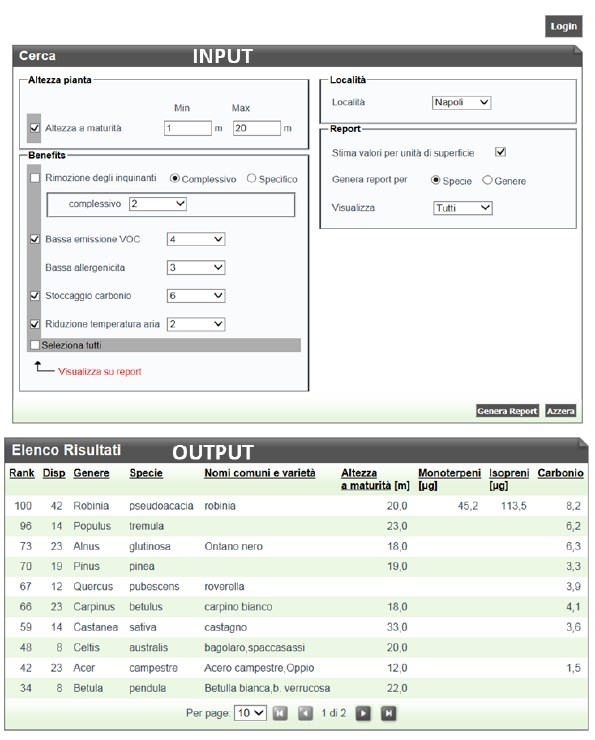 The report will contain the list of most trees used for urban green spaces, ranked according to a score expressing the degree of compliance with the requirements and also includes a list of estimates of benefits for single adult plant (or per m²), if required.
The realization of this computerized tool for the choice of species to be implanted takes account of the climate of the city and of the benefits primarily required. The application developed by IBAF-CNR Institute in the framewor of the PON-AMICA , can be a useful tool for municipalities and administrators to identify and support the best choice of tree species suitable for systems programmed in order to improve air quality and reduce photochemical pollution.