Information and diagrams present in this site, generated with raw and invalidated data, are to be considered preliminary and incomplete, since they have not been directly verified by the CNR  staff. For this reason, its validity cannot be granted. Conclusions derived by the contents of the site are under the user's responsibility who formulated them. The PON I-AMICA project and CNR decline any responsibility coming from an improper use of the information gathered on this site.
Near Real Time Observations
Castel Volturno (Naples)
Lat: 41° 2′ 24″  N,  Long: 13° 5′ 18″ E.  Alt: 59  m a.s.l.
Castel Volturno: Conducibilità elettrica acqua SETTEMBRE 2015 - GENNAIO 2016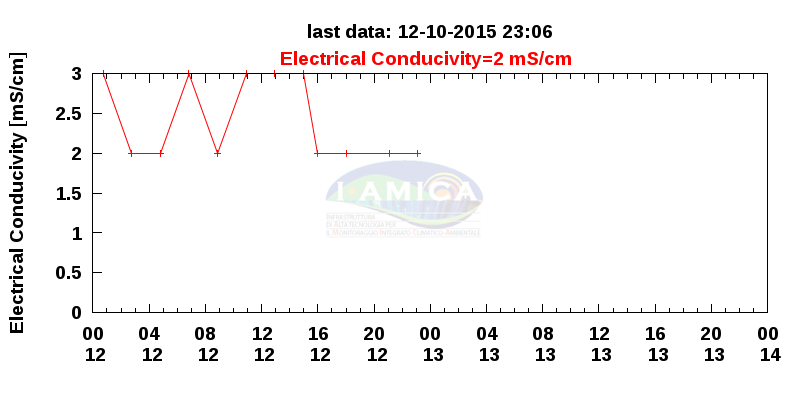 Castel Volturno: Temperatura aria e acqua SETTEMBRE 2015 - GENNAIO 2016